2023 Inter-Primary Athletics
2023 Inter-Primary Athletics
February 13, 2023
Posted by:

Shandy Hollow

Category:

RPS Sport News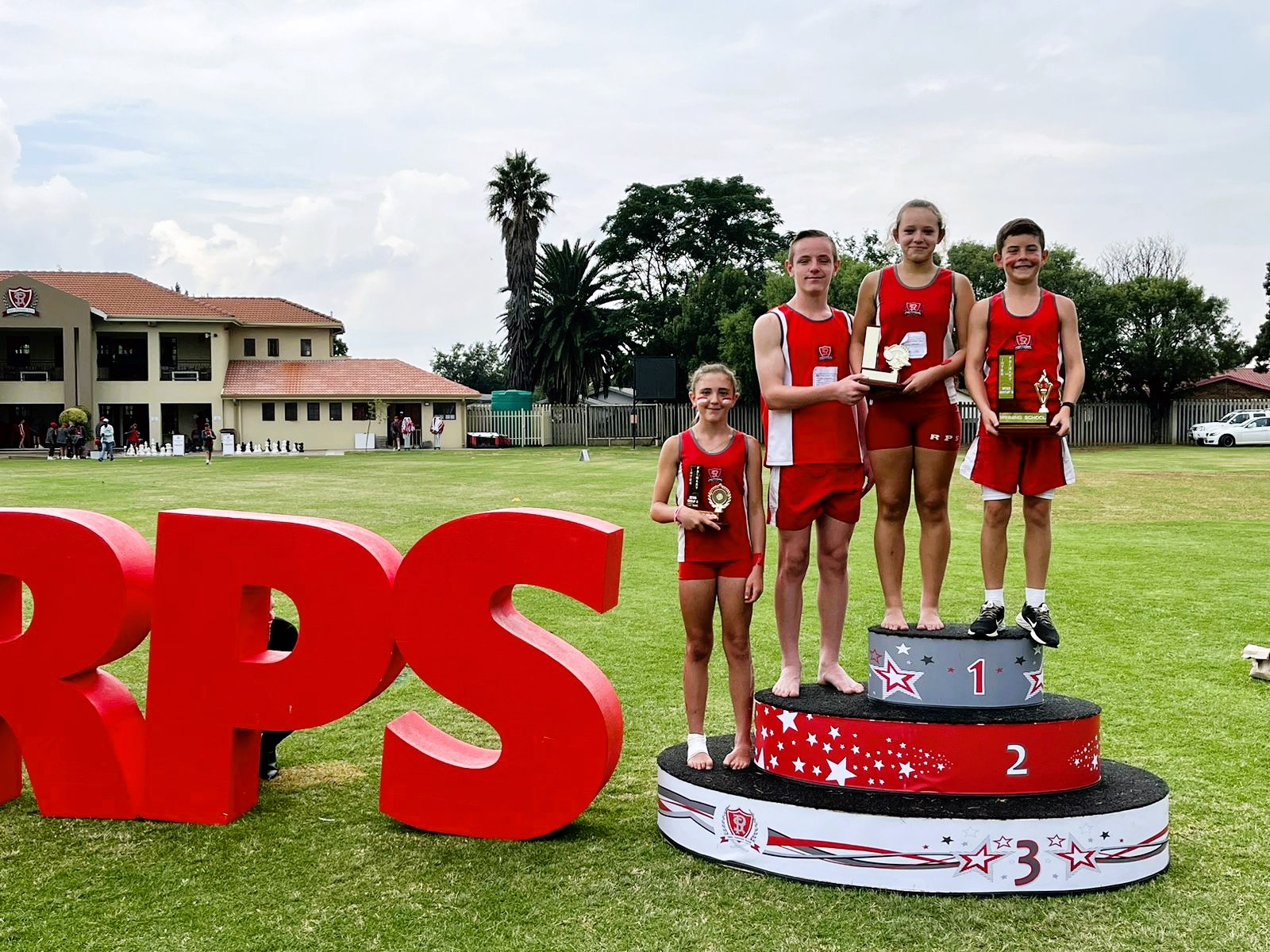 Rynfield Primary School were given the opportunity to host the Inter-Primary Athletics at our beautiful School.  The events were held on Tuesday, 7 February and Thursday, 9 February.  Despite the inclement weather, we enjoyed two fantastic days of Inter-Primary Athletics.  Rynfield Primary hosted Laerskool Northmead, Laerskool Brentwood, Benoni West and Benoni Junior. 
Compliments must be given to the Sports Department for arriving at School in the early hours of the morning in order to set up the field for each day.  The Heads of Sport from District extended their congratulations to our Sports Department for the professional manner in which the two meetings were run.  Well done Mr Francis and Mrs Smit.
Our coaches and athletes invested many hours of hard work preparing for the events.  Our boys and girls, without a doubt, performed like champions. Congratulations, RPS athletes on winning the group 2 section of Inter-Primary as well as winning every trophy for the various sections namely, field events, track events and overall.  Our athletes all competed with such heart and spirit and we are enormously proud of them.  #Red White Dynamite
RPS has 49 athletes who will now compete at Greater Benoni on Wednesday, 17 February at Hans Moore.  Once again remember heart and spirit and go and compete like champions. We are proud of you.