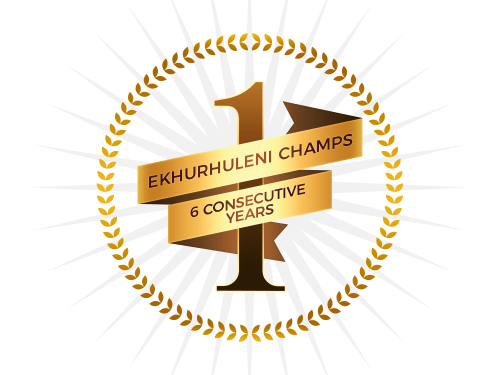 Swimming Champs of Ekurhuleni For 6 Consecutive Years
"Never underestimate the power of dreams and the influence of the human spirit. The potential for greatness lives inside each and every one of us." - Wilma Rudolph
As Rynfield reigns supreme for yet another year, our team can only be described as phenomenal! The dedication of the entire school, from the School Governing Body, to our Principal, parents, Head of Swimming and coaches, to our super star swimmers – it is evident in all our results at the end of our swimming seasons.
The commitment and dedication from our swimmers is truly remarkable, and bears testament to TEAM RPS. Our swimming parents provide RPS with support and encouragement, and are absolutely admirable in their dedication to their children.
We have an immaculate swimming pool that has been upgraded with 3 heaters, diving blocks, a renovated changing area, with more upgrades coming in the near future.
The RPS Swimming Team represents the school at the highest level, competing in the A – League, where we have been crowned Champions on many occasions. As of 2022 RPS had not lost an Inter Primary Gala A over a period of 6 years.
Our B League swimming is relatively new and has shown great improvement over the last couple of years, coming in 3rd in the B League Gala this year.
Rynfield Primary School swimming is exceptional.
It is diverse and works towards bettering each and every individual from the beginner to the elite. Our swimmers prove without any reasonable doubt that RED and WHITE is DYNAMITE!
Commences in Term 1 and again in Term 4.
2022

Ekurhuleni Inter Primary Gala - Winners

2019

Ekurhuleni Inter Primary Gala - Winners

2018

Ekurhuleni Inter Primary Gala - Winners

2017

Ekurhuleni Inter Primary Gala - Winners

2016

Ekurhuleni Inter Primary Gala - Winners

2015

Ekurhuleni Inter Primary Gala - Winners