RPS EXPRESS – Quarterly School Magazine – 3rd Edition 2023
RPS EXPRESS – Quarterly School Magazine – 3rd Edition 2023
September 29, 2023
Posted by:

Shandy Hollow

Category:

RPS Express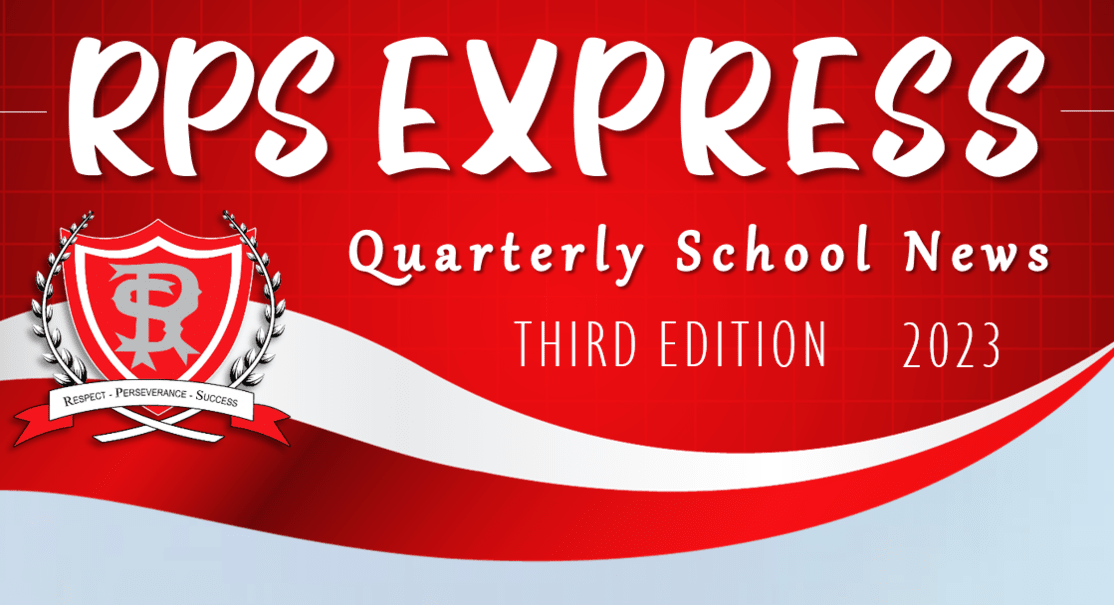 RPS EXPRESS 3rd Edition 2023
Dear Parents, Learners and Friends.
Term 3 – Our extremely busy term
"Success is the sum of small efforts, repeated day in and day out."
This quote boldly resonates with all that Rynfield has done this term.
When we reflect on term 3, we always breathe a collective sigh of relief! It really is a mammoth term. Starting with transporting an average of 120 children daily to various matches and practises. Then, to accommodating approximately 140 children in extra lessons and finally topping the afternoon programme off with Chess and Eisteddfod practise or performances. Cricket and mini-cricket, hockey and mini-hockey, softball, cross-country, Chess and Eisteddfod were predominant activities this term.
To all our boys and girls who represented RPS this term – congratulations. Thank you for being great ambassadors of our School and for trying your best, we are proud of your efforts.
Our teachers and coaches also deserve a huge bouquet of thanks and a pat on the back for all their hard work, encouragement and motivation in preparing the children for their sporting and cultural events.
On the academic front, the children have been doing a series of projects in Grades 4 – 7. In the Foundation Phase, our Grade 3's have excelled in the various cluster and District Challenges with Oreitlhaoletse Ramorula going through to District finals along with Prishalen Pillay.
The cherry on the top has most definitely been our nomination as a School of Excellence in the Premier Awards. A fantastic collective effort by staff, children, parents and community as a whole. How privileged am I to lead a School that is brimful of opportunity.
Wishing everyone a relaxing 'break'. Just enough time to recharge the batteries and get ready for the ten week final term of 2023.