RPS EXPRESS – Quarterly School Magazine – 1st Edition 2023
RPS EXPRESS – Quarterly School Magazine – 1st Edition 2023
March 24, 2023
Posted by:

Shandy Hollow

Category:

RPS Express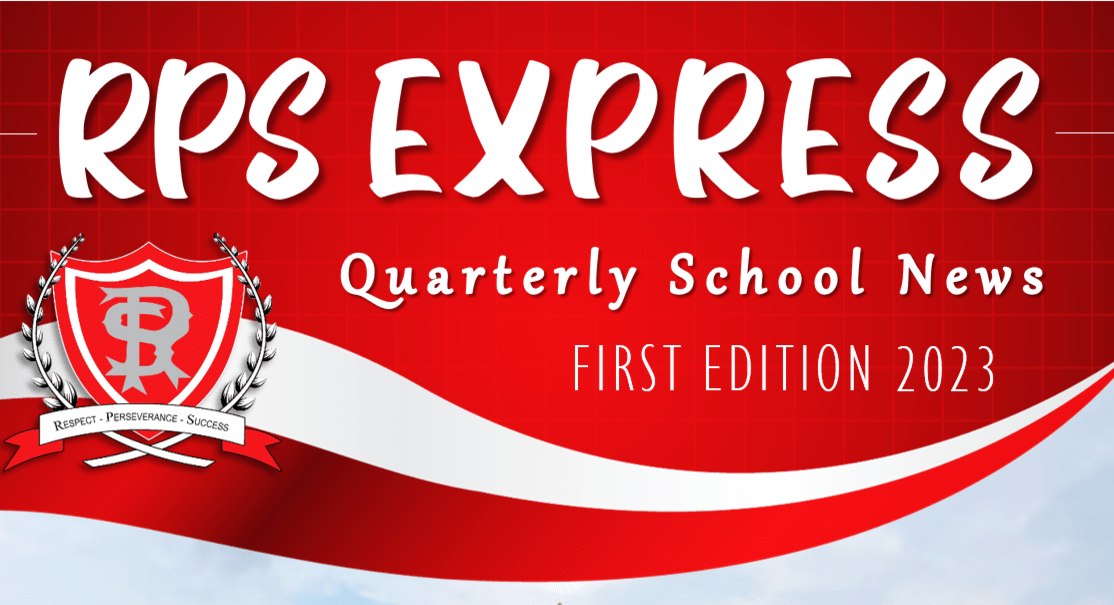 RPS EXPRESS 1st Edition 2023
Dear Parents, Learners and Friends.
What a successful Term 1 we have all enjoyed!  The year started off with a bang.  By the end of the first week, albeit only a three day week, our academic programme was in full swing and we had hosted our first athletics meeting.  The foot was on the accelerator and we were off.
A huge bouquet of thanks to our Staff and Learners, without whom we would not have achieved such great success this term.  We won our section of the Athletics, progressing to 8 athletes making it to Gauteng Championships and 1 learner, Chelsea van Dyk competing at S.A. Championships and coming 2nd in the 1200m event for U/12 girls.  A superb achievement.
Our B Swimming team succeeded in coming 2nd at the Inter-Primary Gala and our A Swimming Team were, once again, crowned the Ekurhuleni Champions – a phenomenal feat.
The cherry on the top, was RPS being nominated as Ekurhuleni Sport School of the year.  In the end, we came an amazing second.  Hearty congratulations to all our children who play sport for RPS, as well as their incredible coaches and teachers.
Once again, a special thank you to all our parents for your fantastic support of our Fun in the Sun fundraiser and Family Fun Day.  We exceeded our target by R60 000!  All these funds will go towards the building project at the Netball/All Purpose Courts.  Thank you, thank you parents.
Wishing all our Rynfield Staff and Learners a wonderful holiday,
come back rested and ready for Term 2. 
To all our Muslim families, may Allah bestow lots of joy and happiness in this blessed month of Ramadan.
Easter blessings to all who celebrate this special time of the year.